It was always the dream of Gilman T. Figaro, Sr. (Gil) a native of Trinidad and Tobago (West Indies), to make a positive and enduring contribution to society. After much thought, he finally struck upon the idea of paying tribute to the great innovators and contributors to the various Caribbean art forms through an "Awards" program. He was very excited about its prospects.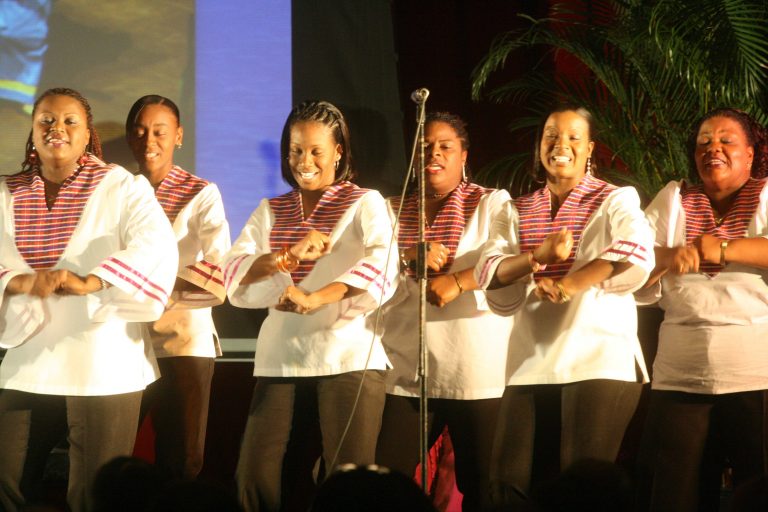 In 1986 Gil shared his idea with Dr. Erold Hinds, a native of Barbados (West Indies) and former Scientist at AT&T Bell Laboratories. Erold, who maintained an active interest in "steelband" music from childhood, was immediately drawn to the idea and together they began the planning and implementation process (for the establishment of such a program) using their own financial resources.
After two years of planning, "Calypso and Steelband Music Awards Inc" was formed, to make Gil's dream a reality. On June 24, 1989, the idea came to fruition as the First SUNSHINE Awards® Program was staged before a live audience at the Brooklyn Academy of Music in Brooklyn, New York. The theme of this first Awards Program was "A Reflection on the History of Calypso and Steelband Music." Gil wrote the script for the program and the world-renowned Roberta Flack was the co-host for the evening.
On that historic night, twenty (20) awards were presented. A panel of independent and well-informed judges selected the recipients of these awards. Well-known artists from the Caribbean punctuated the awards presentation with stellar performances. In addition, the special feature of the evening was the formal establishment of the "Calypso and Steelband Music Hall of Fame," co-founded by Dr. Hollis "Chalkdust" Liverpool. Eleven lifelong contributors were inducted into the institution.
And so the SUNSHINE Awards® Program began.
Over the years, the Program has expanded in-depth and breadth with a global view including countries from South America, Central America, and Africa. Every year, unsung heroes from the aforementioned regions are recognized for their contribution to the various performing arts, education, and sports.
In 1994 the National Academy for the Recording Arts and Sciences, the organization responsible for the annual Grammy Awards endorsed the SUNSHINE Awards Program. The United Nations gave its endorsement in 1998. The SUNSHINE Awards Program has also received many "Proclamations" from various levels of the United States Government.
The SUNSHINE Awards Program is often described as an organization that embraces cultural diversity giving enhanced credence to the much-vaunted concept of "unity in diversity." One should also note that cultural diversity and the performing arts in this global village where we all reside play a major role in crystallizing the values of discipline and ethics in society. Social skills and education have deep roots in the performing arts and culture.
The SUNSHINE Awards® Program – Post Office Box 3717, Teaneck, New Jersey 07666 USA * 201-836-0799 Fax: 201-836-4440 * info@sunshineawards.com.